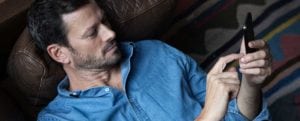 The Mobile Grid seamlessly connects your smart home to the things you care about.  Having compete control over your garage door from anywhere adds new power to what you can do with your smart phone or desktop.  With some simple hardware and smart phone app we can:
Easily add smartphone control to your existing garage door opener so you can open and close your garage door from anywhere.

Set up customized notification and alerts so you know when you garage door opens or closes in real time – great for busy families who come and go from the house through the garage.

Core features such as opening, closing, and receiving garage door status notifications are INCLUDED with MyQ app.

Compatible with most brands of garage door Openers made after 1993 that have standard safety sensors.

Linking your MyQ account to Google Assistant and IFTTT requires a $1 monthly or $10 annual subscription fee. Easy to install in the garage (2.4 Gigahertz Wi-Fi signal required).